There is not single but multiple reasons why the Zerodha is best?
In this Article, I will list few features from Zerodha which I personally like and using in my daily trading.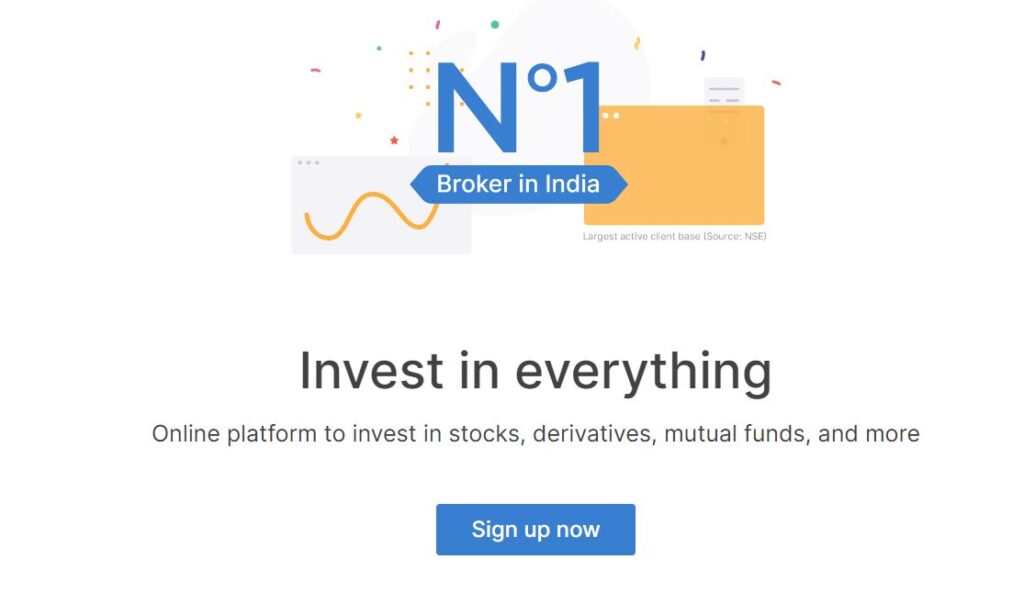 How to Signup Zerodha?
Just click on the above image or zerodha signup to signup. It will take only 5 minutes to signup.
All the process is online and no need to submit any physical documents.
Only in case of POA (Power of Attorney) submission you need to submit the documents physically to their office.
Why Zerodha is So popular?
Zerodha is now India's top stock broker. The main reason of its popularity is its transparency to customer.
Zerodha was the first broker who offered discount broking to its customer that flat 20Rs for all trading and 0Rs. to equity delivery trading.
Because the brokerage was only Rs. 20 for each transaction no matter what is the quantity, it becomes popular so quickly.
Apart from this Zerodha offers vast amount of features which makes you stick to only Zerodha.
Zerodha's Pricing
At the time of writing this article below is the pricing by Zerodha. For update pricing please always look at the zerodha's pricing page
Rs. 0 Brokerage for all equity delivery trades.
Flat Rs. 20 brokerage for FnO trades
Rs. 0 brokerage for direct mutual funds.
Fast and Elegant Kite Application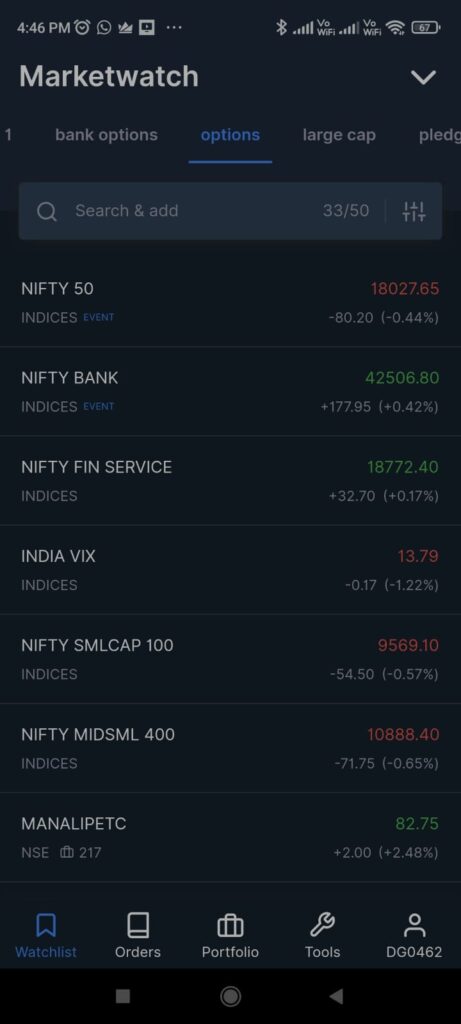 Kite application by Zerodha is so amazing and fast and to be honest I always trade from my mobile application and there is no need to move to laptop for trading.
Application has all the required features we need in trading.
You can have couple of "Watchlists" where you can save and watch number of stocks.
You can see your pending orders.
You can check your investment portfolio, your current positions.
You can check you Margins and available funds and Also you can deposit and withdraw from the mobile application as well.
Once you start working on this application you will find it very useful.
Zerodha's Backoffice – Console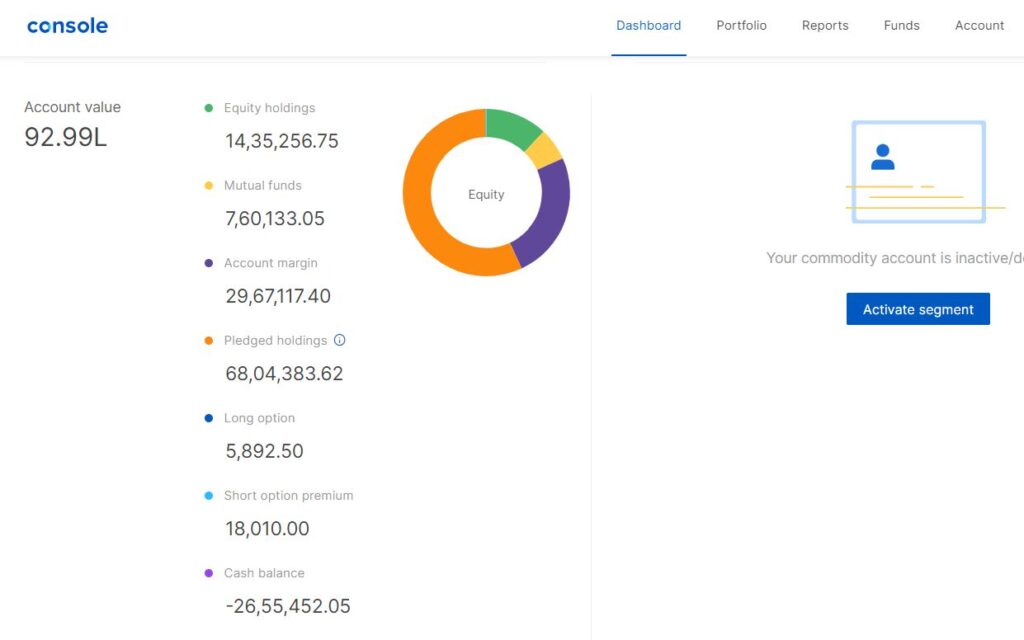 Believe me you will never find any other broker's Backoffice like zerodha.
With the help of console, you can generate any report in Excel format and you can get your any date reports.
There is easy availability of financial year Tax reports and complete history of transactions in ledger.
Top Class Support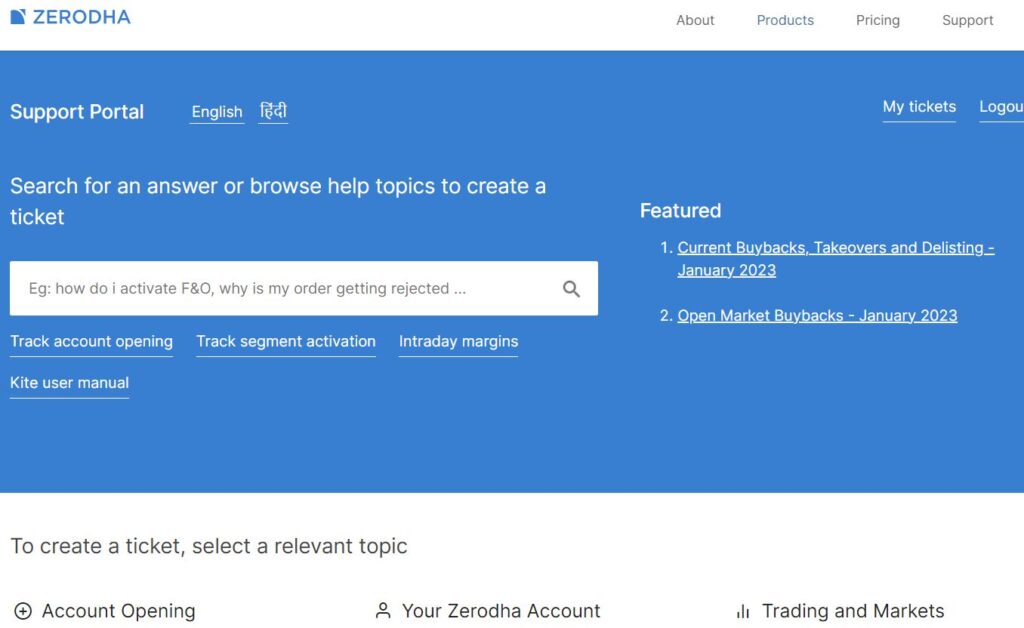 Zerodha has dedicated support team which will help you to resolve your queries in time.
You can create support ticket online or you can call directly to their team.
In my personal experience, I usually raise the queries online and get the replies within 24 hours.
Zerodha's Other Main Features
Zerodha Varsity : Free university to explain you about stock market.
One of the Saftest broker as it is profitable, trustable and debt free
Coin: Coin is zerodha's application to invest in direct mutual funds and save huge costs. Also you can pledge your funds to get collateral to trade in future and options.
Innovative and trading tools available to calculate margin, span
You can invest in IPOs
They have partnership with multiple financial companies and customer can get benefits from it like, sensibull, streak for ago trading, quicko for tax filing etc.
You can trade in currency and commodity market.
TradingQnA: You can ask any question to Zerodha trading Community
These are few but not the complete features by zerodha. We will explain more about zerodha in upcoming articles.
Conclusion
Zerodha is India's largest broking firm and trusted by many peoples in India. Because of its vast features supported and its good support team, Moneylok highly recommend to open a account with them.
If you are convinced and want to open a account with them you can open it by click on below button your account will be opened in 5 Minutes only.
Thanks for reading this Article.